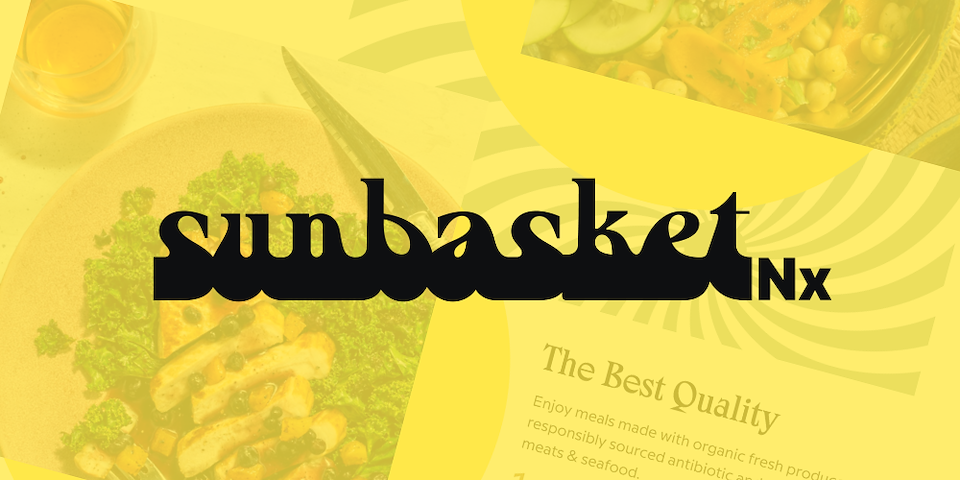 Role: Lead Designer
SunBasket Nx Design
Role: Lead Designer
Sunbasket is a San Francisco-based subscription meal delivery service that ships members fresh organic and sustainable ingredients and recipes every week, allowing them to cook their own meals. It is part of the meal kit industry. – Stole that from Google :)
Sunbasket is looking to expand their presence into the employer/employee health and wellness space. In order to quantify that relationship Sunbasket is partnering with DietID, a tested program that measures nutrition.
Whats the idea? Well, the employer would give their employees credit towards the meal kit delivery program and track their progress towards healthier eating via a diet quiz. Big brother? No, the employee would be able to anonymously track their health journey and get vouchers along the way.
Landing Page Concepts
I ideated on 2 separate concepts to see what would best resonate with the target user audience.
Concept A
Concept A is a more visual approach that presents a fullscreen hero image followed by an image/design element core. This concept pushes the SunBasket branding in an attempt to delight users as well as pull them through the program information. Each concept contains several CTA's that navigate to the get started form in the footer.

Concept B
Concept B focuses more on the user Journey through the diet score program by highlighting the path ahead of them. This concept clearly outlines the steps the user will experience on their health journey. Imagery is used to anchor content sections in a more traditional form.

Chosen Landing Page
After 2 rounds of user testing SunBasket was confident that moving forward with concept B. The client decided to move the get started form underneath the footer to move users through sign up quicker.

Dashboard Redesign
At this point the user has signed for SunBasket and experienced their first meal kit. As they log in to select their second order they are taken to a dashboard page designed to motivate them on their individual health journey.
A weekly order tracker shows progress towards their Diet ID where they can relay information about their most recent order. At their sixth order their Diet ID will be reassessed and a new health goal will be set. They are presented with a poll question that once answered reminds them of relevant health information. An order tracker allows them to see past orders and how much money they have saved to date, while allowing them to place future orders. Pre selected meals are displayed for their next order.
Poll Illustrations
On the redesigned dashboard the user will encounter a new poll question each time they log in. As the user answers the question the card will flip to unveil relevant information about the question topic. Each of the questions has an accompanying illustration.