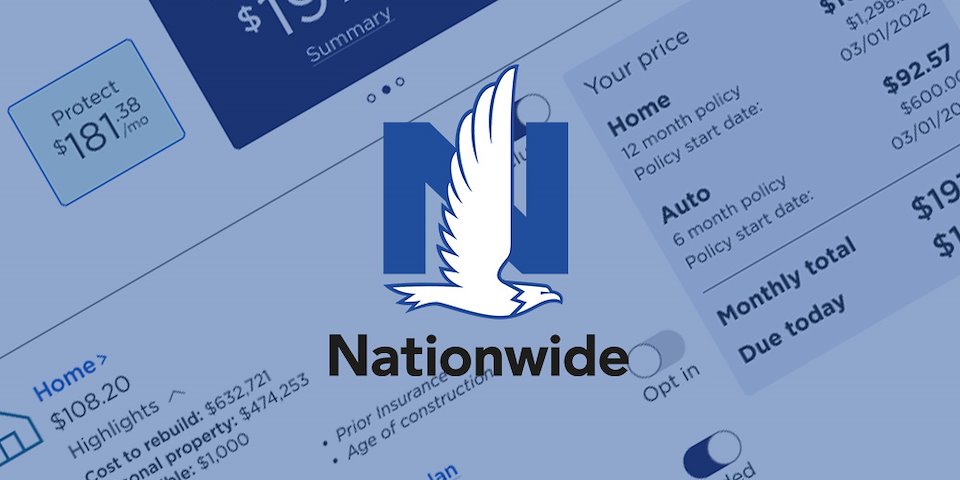 Role: Lead Designer
Nationwide ThreeSixZero Package Display Redesign
The Nationwide ThreeSixZero experience outputs 2 product bundles called packages based on the users inputs. The goal was to increase this number of packages to 3 (good, better, best) while redesigning the package display experience. New features were added as well adding complexity to an already crowded experience.
Features
Real time toggling on/off of products within individual packages
Added customize experience with optional features
Easy to use product feature comparison
Third party Services plan integration
Applied discounts
Cost summary (Your price) live shopping cart module
Previous "2 Package" Design
The previous design accommodated 2 packages. It inherited MVP 1 styling and patterns.

Redesigned Packages Screen
Moving from 2 to 3 generated packages was a huge underwriting effort and even more of a challenge on how to display so many features. The addition of a 3rd package meant that the hierarchy could be symmetrical, with the recommended package displayed on page load. The user could swipe right to left through the packages and compare details. We introduced the ability to toggle on/off products within a package in real time, allowing for the most convenient quote experience.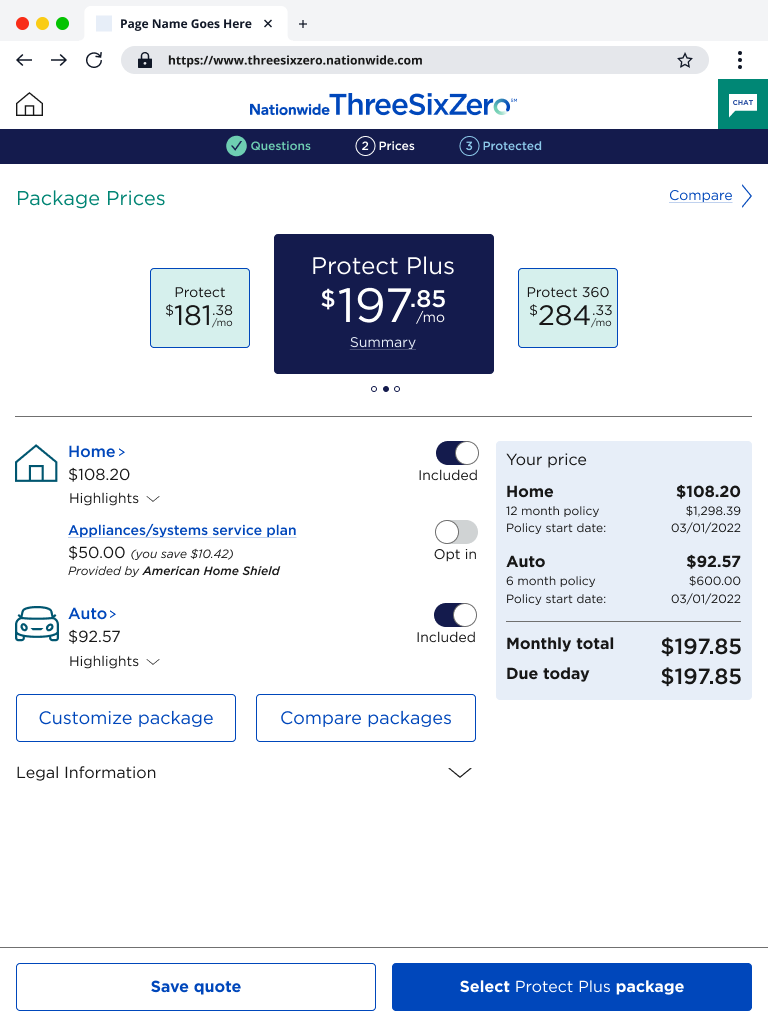 Package Selection
The user can swipe within the package area or click on individual packages to highlight.


Cost Summary "Your prices" Component
The addition of the cost summary component gave the user a real time shopping cart experience within an insurance application. They could easily view each line item as it was added and effected their overall monthly cost increasing transparency.

Package Comparison Experience
During early rounds of user testing there was an overwhelming need to supply our users with a way to easily and quickly compare all 3 packages. The final design allows them to scroll through each of the features corresponding to a sticky header.
Details
Finally, every package comes equipped with an in the weeds detail view that explains all the minutiae that my dad would read :)