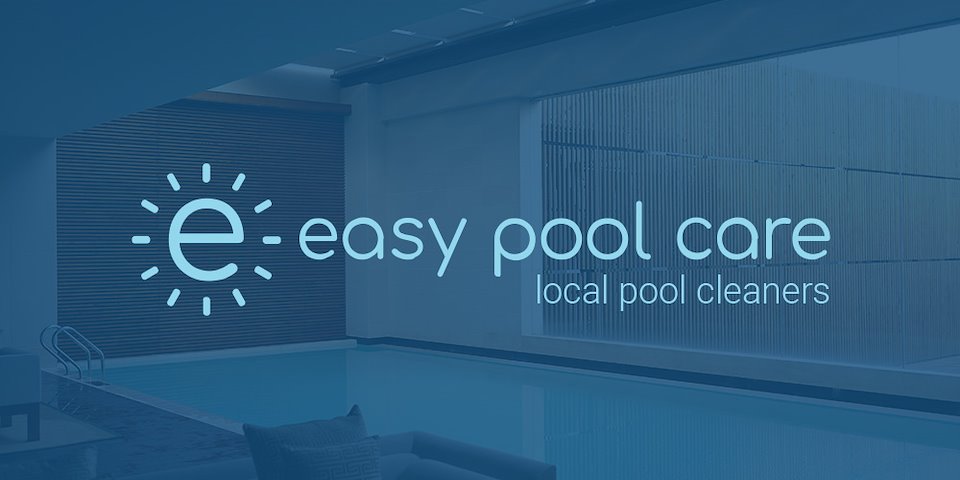 Easy Pool Care Logo Design
Lead designer in the branding of a pool cleaning service. This was a fun side project for a start up pool cleaning company focused on a fresh approach to the industry. Including 5 concepts with different attributes and styles to gauge the clients preference.
Concept 1
This logo uses soft rounded edges to suggest a friendly and approachable service. It suggests sunny days and a supreme amount of cleanliness.
Concept 2
This logo was a homage to cleaning products of the past. Hoping that the nostalgia of yester-year sparks an internal instinct that represents clean.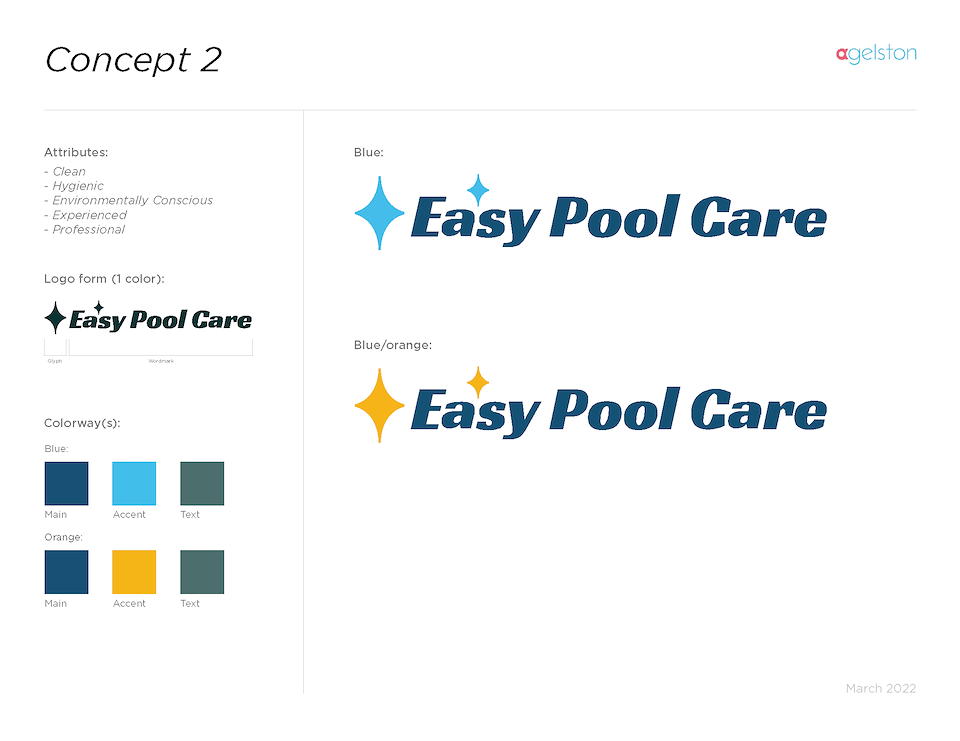 Concept 3
This logo while clean and crisp suggests a sense of pool time fun with the splash logo mark. Marco...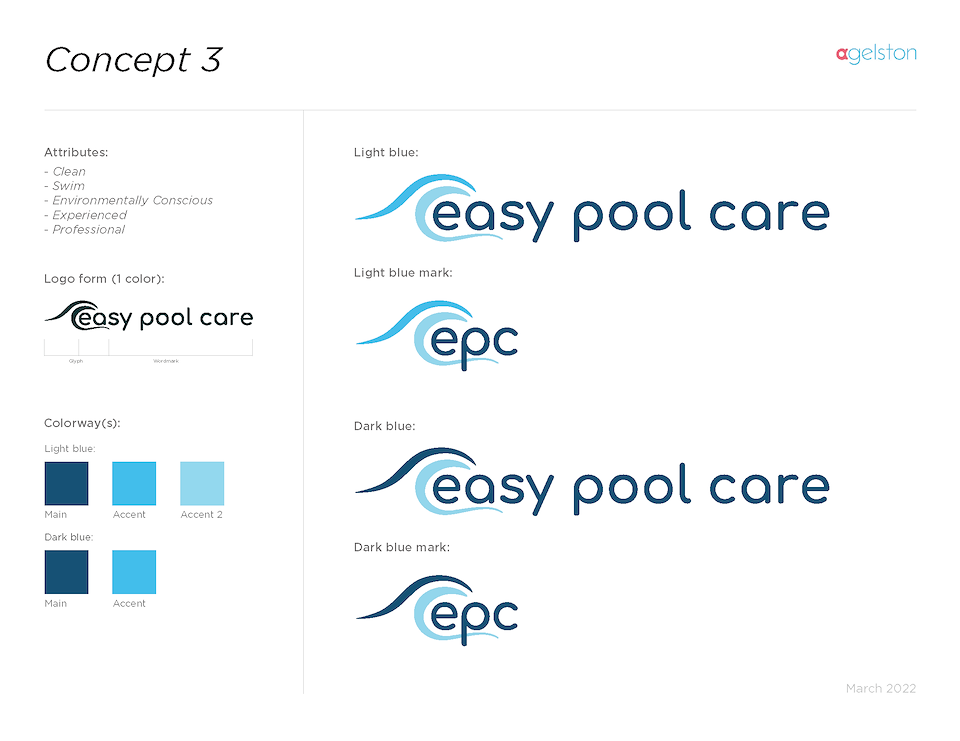 Concept 4
This logo utilizes different graphic elements that suggest summer fun. The uniform waves are nice and organized like your pool.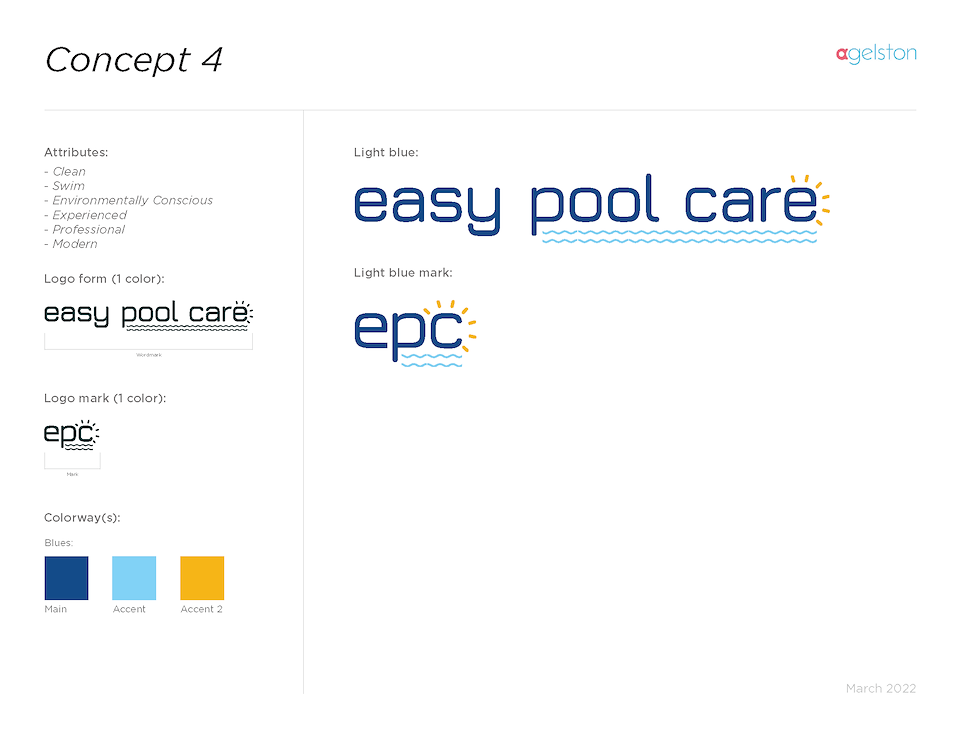 Concept 5
This logo was entirely hand drawn and is the most fun, although it may not be practical in representing a mature business it can be used for merchandise purposes.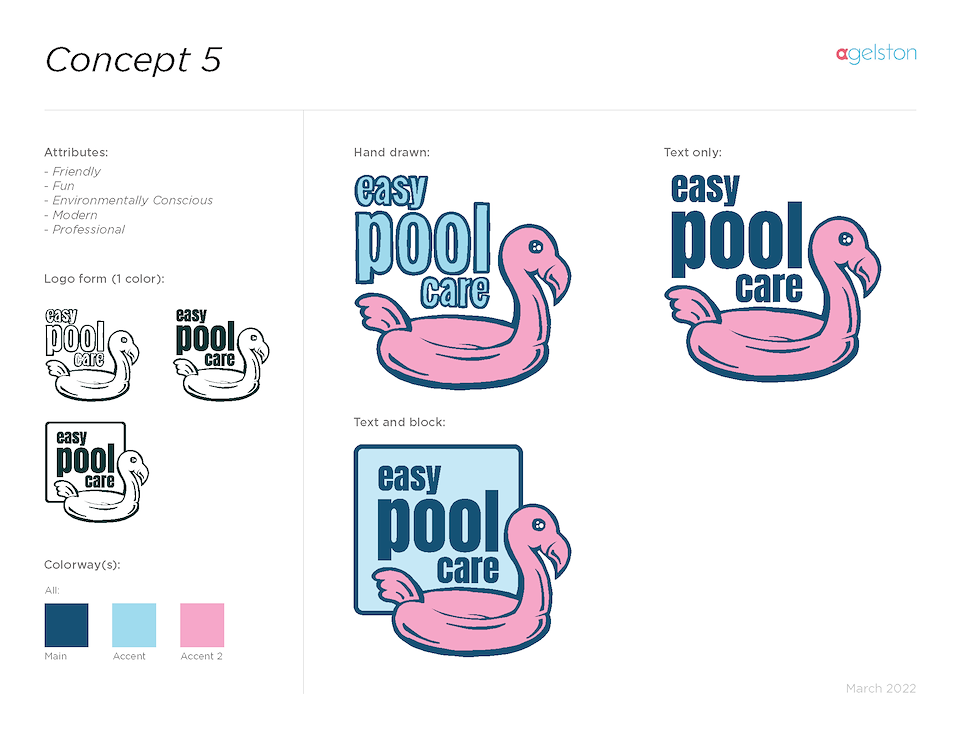 Easy Pool Care Logo Design
Branding created for a pool cleaning service.
| | |
| --- | --- |
| Role | Lead Designer |
| Date | April 2022 |