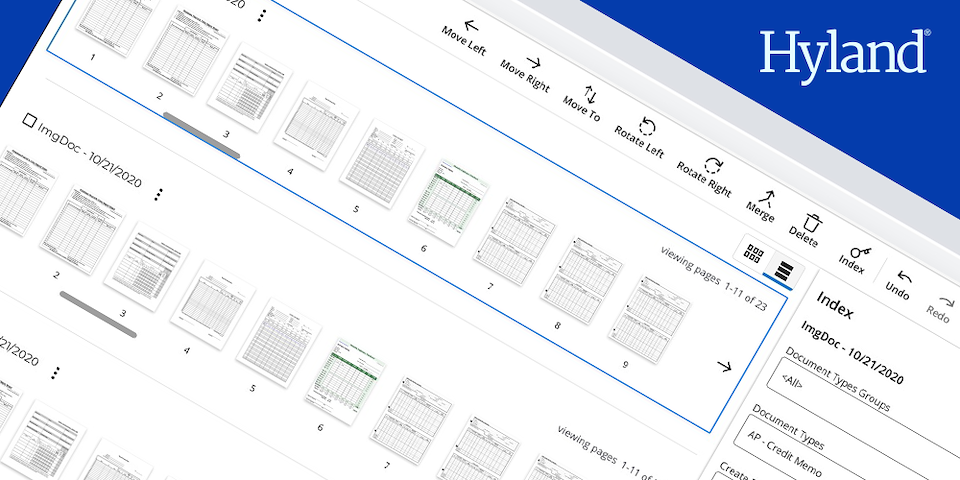 Role: Lead Designer
Document Organizer
Using the existing design system standards design an interface to provide basic document manipulation capabilities. This includes items such as adding, removing and re-ordering pages. The document organizer component will be added to the design system as a feature that can be applied to multiple applications across the product suite.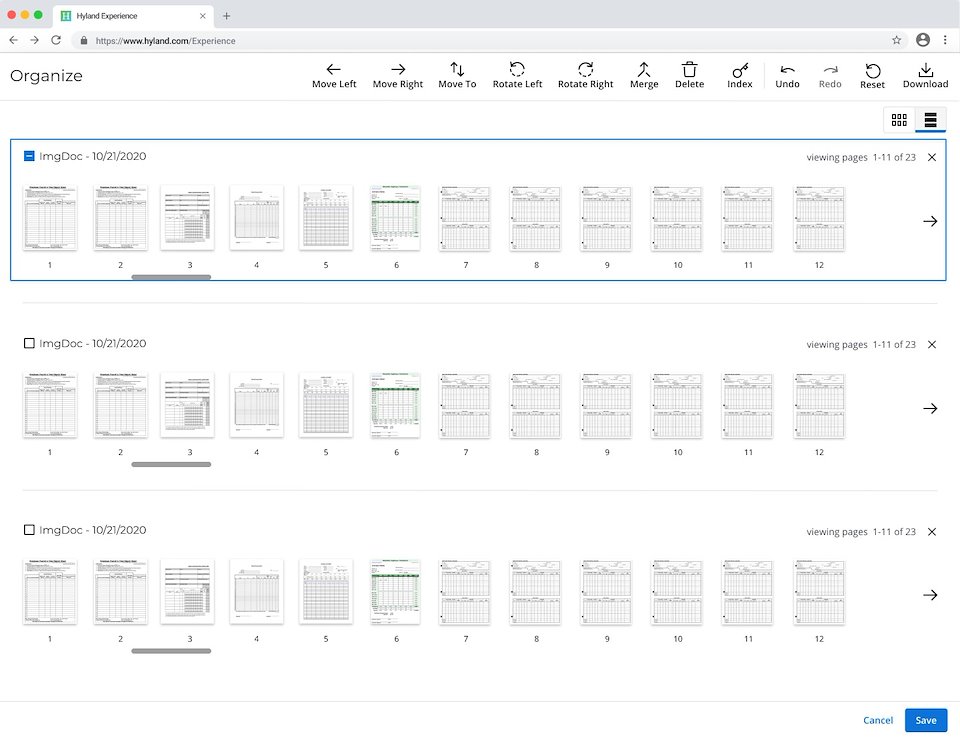 Default Component Features:
Upload multiple documents
Rearrange documents
Move single or multiple documents left and right in page order or between separate documents
Merge selected documents or entire documents together
Rotate documents
Delete documents
Change arrangement of document grid from list to grid view
Advanced Component Features
Indexing Documents:
The user can Index individual documents by clicking the index icon in the toolbar. This opens a side tray component with all appropriate fields.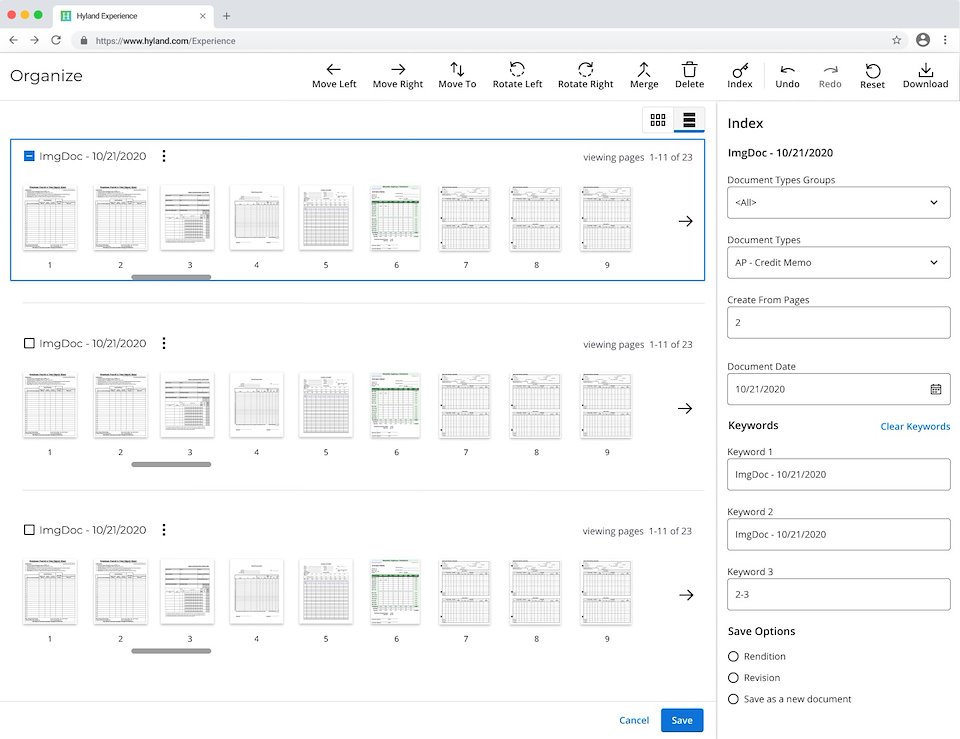 Commenting:
The user can open the comment pane from the comment icon within the toolbar.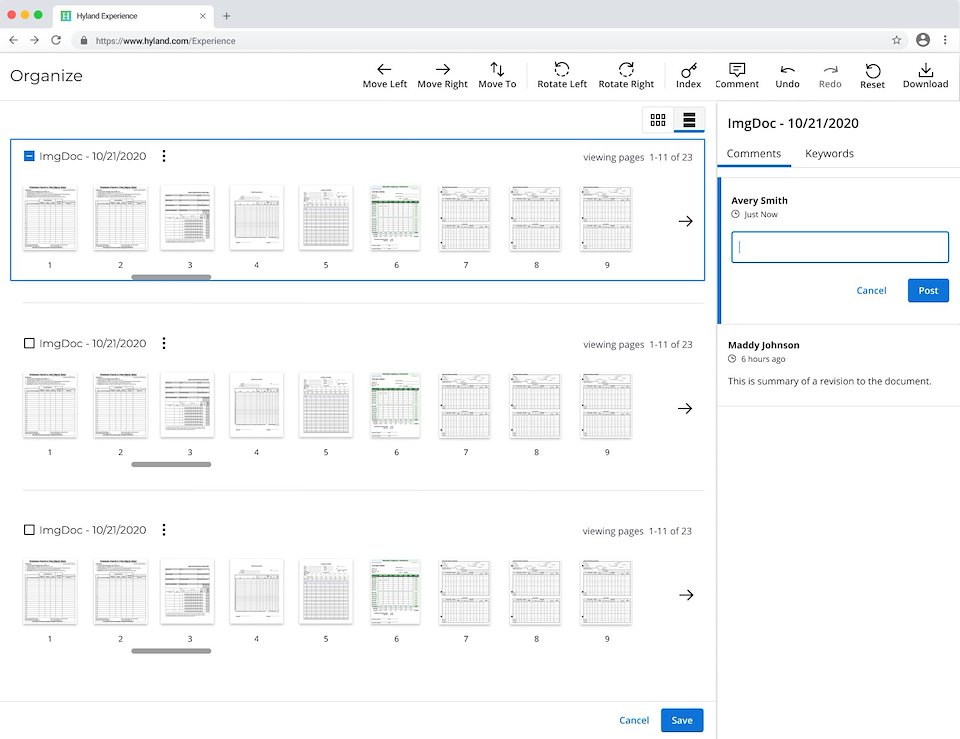 Saving Changed Documents
When the user clicks save they will be taken through a revision review process within an modal component.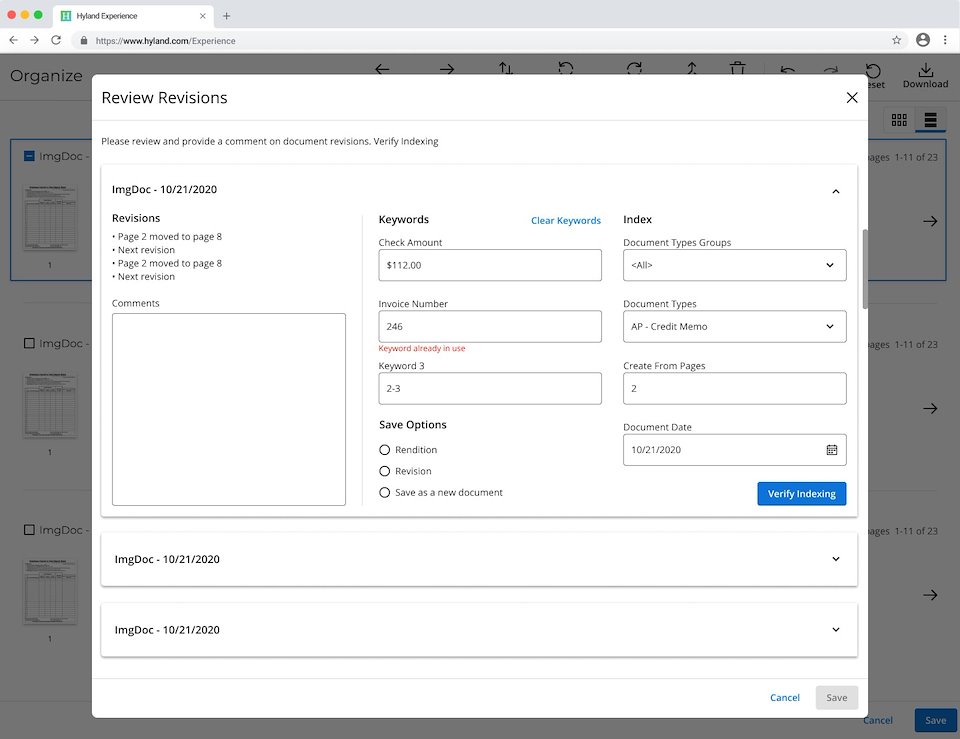 Launching The Editor
The organize feature will be placed in viewer toolbar. From here a user can launch the organizer in either an overlay modal or full screen takeover component.

When space in the toolbar is limited the organize feature will be placed in the more menu.

Accessibility Notes: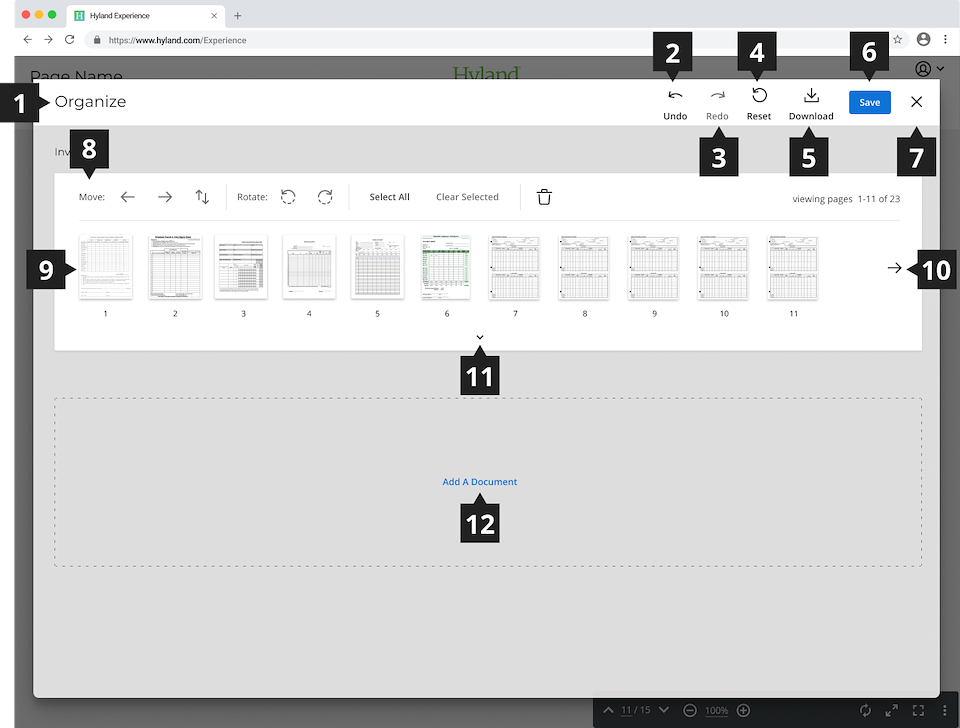 Tab Order:
Organize
Undo
Redo
Reset
Download
Save
Close
Invoice 1 toolbar
Invoice 1 page set
Invoice 1 "next page(s)" arrow
Invoice 1 expand chevron
Add new document
Documentation

Document Organizer
Set of Components/Directives that can be used to organize documents.
| | |
| --- | --- |
| Role | UX Design System Designer |
| For | Hyland Software |
| Date | 2021 |